Timberline PK-8 Sixth Grade Students Explore Space Through Ad Astra Colorado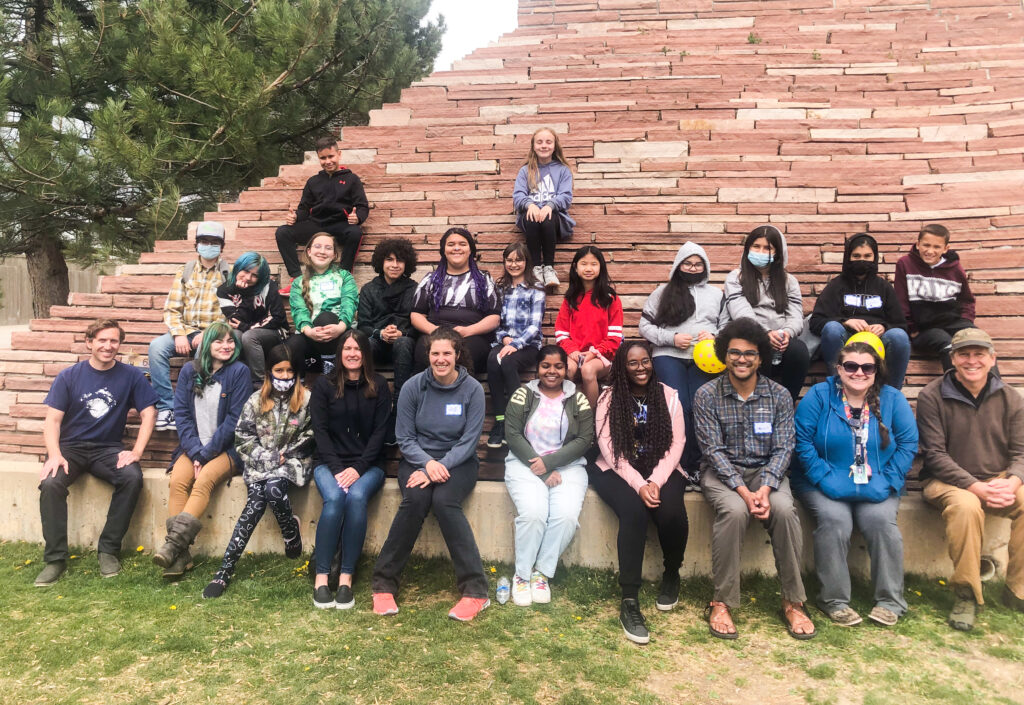 For Timberline PK-8 sixth grade students participating in the Ad Astra Colorado Program, this spring has been one to remember. Partnering with the University of Colorado Boulder's new Space Science Outreach Program, the Ad Astra Colorado Program gives students the opportunity to have more hands-on experience in science.
Students have participated in numerous experiments, received mentorship from University of Colorado Boulder students, and had the unique opportunity to speak with NASA representatives throughout the three-weekend long program. For some, it was an opportunity to spend some extra time with friends while learning about new topics.
"It was fun getting to see my friends, but I also learned to use math and science in a lot of different ways," shared Sophia Sanchez, sixth grade student at Timberline PK-8. "I would definitely do it again if I could next year."
For Ms. Sanger, it was important for the program to tie in with what students were already learning in her class. "When we began planning for this in March, I wanted to make sure that the curriculum aligned to what I was teaching them," explains Sanger. "Because they were already learning about earth science and the solar system in class, this program allowed them to have a better understanding of what they were already learning in their classroom."
Students got to hear first-hand from NASA employees about the type of missions they go on, and the experiments they work on. For Saryn Luther, sixth grade student at Timberline PK-8, it was more than just learning about their work. "They talked to us about the different career paths and choices we have, that was really interesting," says Luther.
For other students like James Flores, this program made him like science even more. "I really enjoyed it because I learned more about science, and my teacher was able to teach us about the same topics in class. That was cool."